Cape Classics Blog
The Short on De Toren Private Cellar
December 6, 2013
De Toren Private Cellar is "a little piece of heaven" -as proprietor Emil den Dulk calls it- in the Polkadraai Hills area of Stellenbosch. Setting out to carve a niche, De Toren crafted South Africa's first five-varietal Bordeaux blend, the now legendary Fusion V.
Winemaker Albie Koch has been at De Toren from the beginning. His maiden 1999 vintage of Fusion V took the international wine world by storm, garnering great critical acclaim and instantly becoming one of the Cape's most sought-after bottlings. De Toren "Z" was introduced later and has subsequently earned its own share of accolades. This Merlot-based blend provides the complement to the Cabernet-dominant flagship.
Vineyard fact: The winery is operated completely on gravity flow principles; exploiting gravity in transporting wine between tanks and barrels to abstain from the use of harsh mechanical pumps.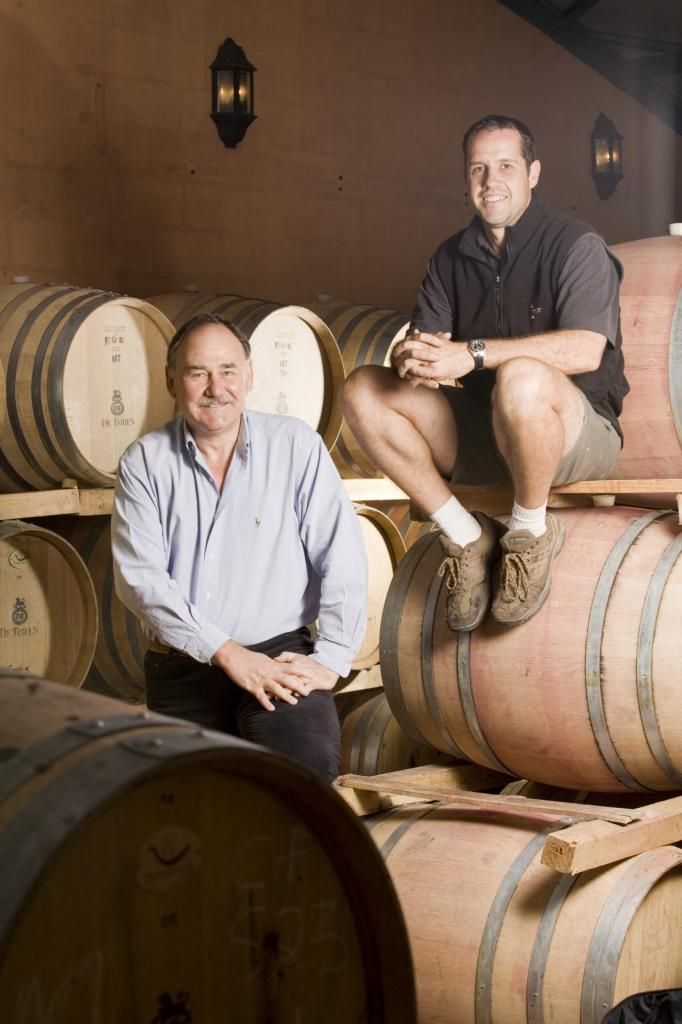 De Toren Fusion V 2009 Lands #27 in Wine Enthusiast's Top 100 Wines of 2013
December 5, 2013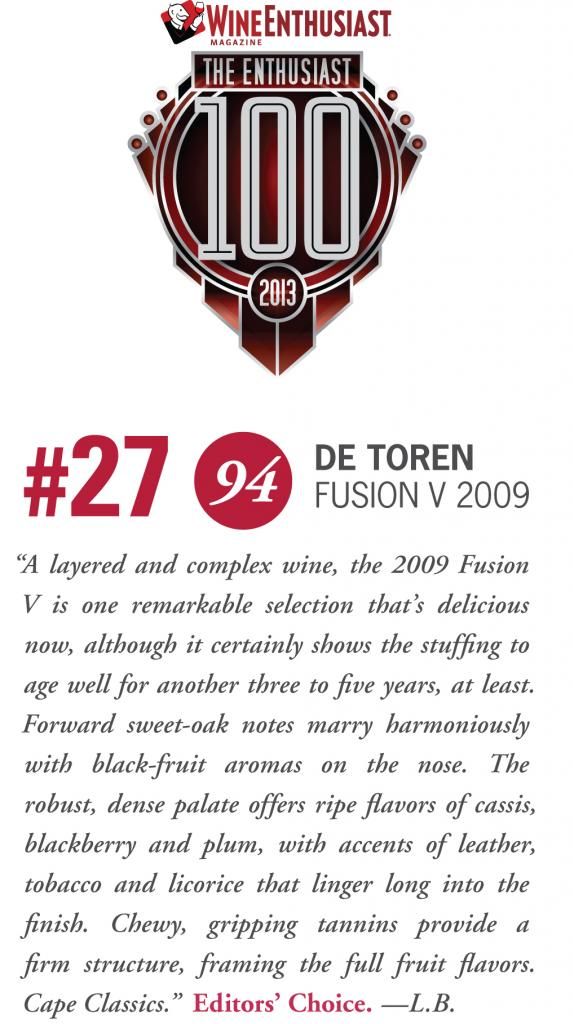 Turkey Day dilemma, solved. Trust in Chenin Blanc to seamlessly ride the roller coaster of Thanksgiving flavors
November 21, 2013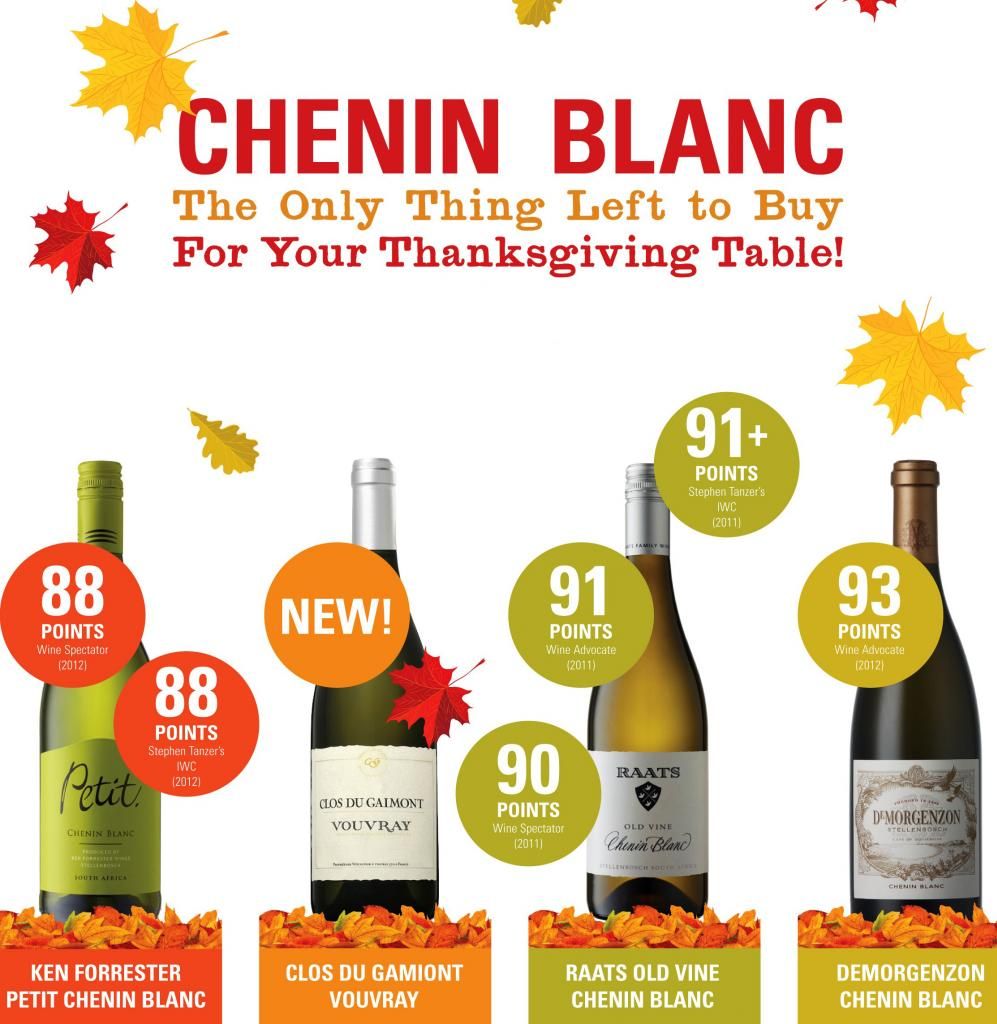 From turkey and gravy to cranberries, veggies and stuffing, it can be quite the challenge to pair a single wine with all of the various dishes that make up the traditional Thanksgiving feast. Chenin Blanc is widely considered to be one of most food friendly wines, adapting to seamlessly pair with an array of flavors, making it the perfect choice regardless of what's on the table!
Have you heard? Clos du Gaimont wines from Loire, France have come ashore
November 20, 2013
Clos du Gaimont is a small parcel of the esteemed Clos de Nouys Estate, one of the premium AOC winemaking domains at the heart of Vouvray. Owner Francois Chainier manages according to a sustainable agriculture philosophy and solely produces Chenin Blanc. The 2012 Vouvray and 2012 La Monaco Demi-Sec 2012 are now available in the US!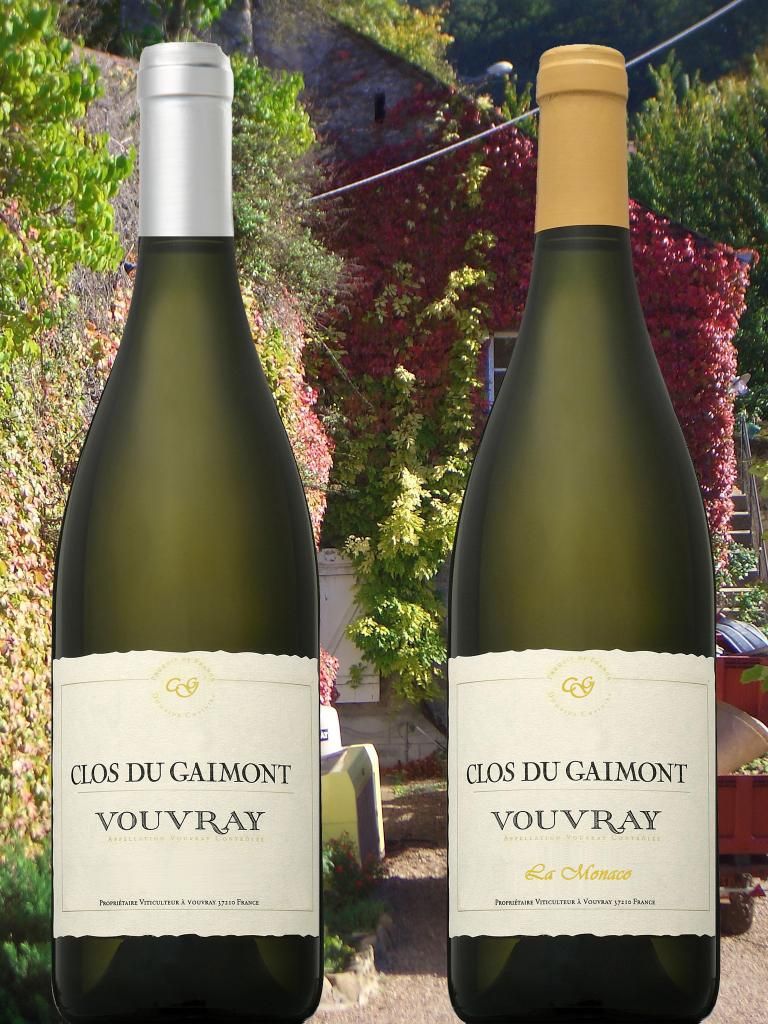 Chenin Blanc: More than what meets the eye
November 8, 2013
Q: Of all the amazing places you've lived, you seem to have a real affinity for South Africa. What in particular has you hooked? I thrive on cool sunshine! And South Africa has an abundance of sunny days along with two oceans that provide gentle breezes, like my very own vineyard air conditioner. South Africa also has more than 350 years of winemaking history, as well as dramatic mountain ranges and ancient soils that make the perfect terroir for me.
Q: If you had to describe yourself as an animal, what would it be? Definitely a chameleon! I'm constantly changing up my style to fit the mood or occasion and I always seem to fit in wherever I go.
Q: If given the choice to be lucky in love or lucky in food, which would you choose? I am lucky that food loves me! I am a true "foodie" — always looking for another perfect pairing. But I definitely have a crush on seafood and dishes with a bit of spice!
Q: Do you consider yourself to be high-maintenence? No, not at all. I just take good care of myself — a little vineyard pampering and haircuts go a long way. It's all about finding balance. My high-acid nature needs residual sugar and good winemaking practices to keep me even keeled — kind of like cellar yoga.
Q: Aging is inevitable and for a lot of us, it's something we're never ready for. How do you think you'll handle it? Brilliantly, depending how I'm made. With a bit of judicious oak treatment, I'm capable of aging gracefully for many decades.
The Short on Bartinney Private Cellar
November 4, 2013
Situated on the high slopes of Helshoogte Pass ("hell's heights"), Bartinney overlooks the picturesque Banghoek Valley in Stellenbosch. The estate was officially established in 1920 by a retired direct...or of Harrod's, the famed London department store, who described it as "the most beautiful valley on Earth."

Today, current proprietors Michael Jordaan and his wife, Rose, are passionate about crafting quality bottlings that are a true reflection of Bartinney's terroir. Extreme slopes and elevations that reach up to 1,805 feet above sea level make it necessary to tend all vines by hand. At the fingers of seasoned winemaker Ronell Wiid, the estate's Chardonnay and Cabernet Sauvignon are elegant, balanced, and expressions of the land they hail.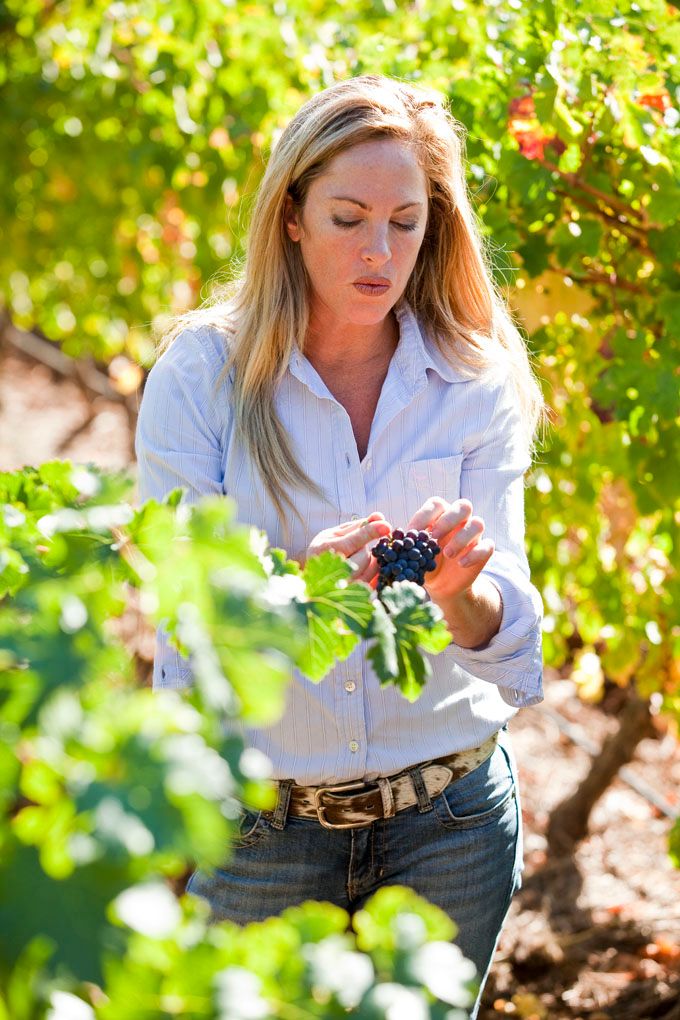 (Pictured, owner Rose Jordaan)
The Short on Thelema Mountain Vineyards
October 23, 2013
Thelema is situated on the slopes of the Simonsberg, with elevations ranging from 1,215 to 2,100 feet above sea level, making the estate one of the coolest and highest wine farms in Stellenbosch, South Africa. Owner Gyles Webb, a former accountant, abandoned his practice to study viticulture and oenology. In 1988 he produced Thelema's first vintage. Described as a rebel and a visionary, he crafted high quality, small production wines while most of his neighbors focused on quantity.
In 2000, Gyles "Mr. Precision" Webb moved into the role of cellar master and handed over the winemaking reins to the talented Rudi Schultz. Thelema has continued its steady ascent under Rudi's keen hand, as evidenced by Wine Spectator's recent declaration that the estate's wines are "among the few South African bottlings that can boast a solid track record of both quality and ageability." The estate has continued to gain international acclaim as one of South Africa's elite wine producers.
The Short on Glenelly Wines
October 18, 2013
Located on the southern slopes of the Simonsberg, Glenelly is owned by May-Eliane de Lencquesaing, Bordeaux doyenne and former owner of Château Pichon Longueville Comtesse de Lalande. Struck by the tremendous potential of South Africa's terroir and the beauty of the country, Madame de Lencquesaing decided to embark on a French adventure on African soil.

She purchased Glenelly in 2003, and subsequently planted 66 of the property's 128 hectares to vineyards.The first estate-grown fruit came on line in 2007, and Glenelly's state-of-the-art winery building was completed in 2009. The wines are fermented naturally and made with as little intervention as possible, seeking to achieve the perfect balance of French style and South African terroir.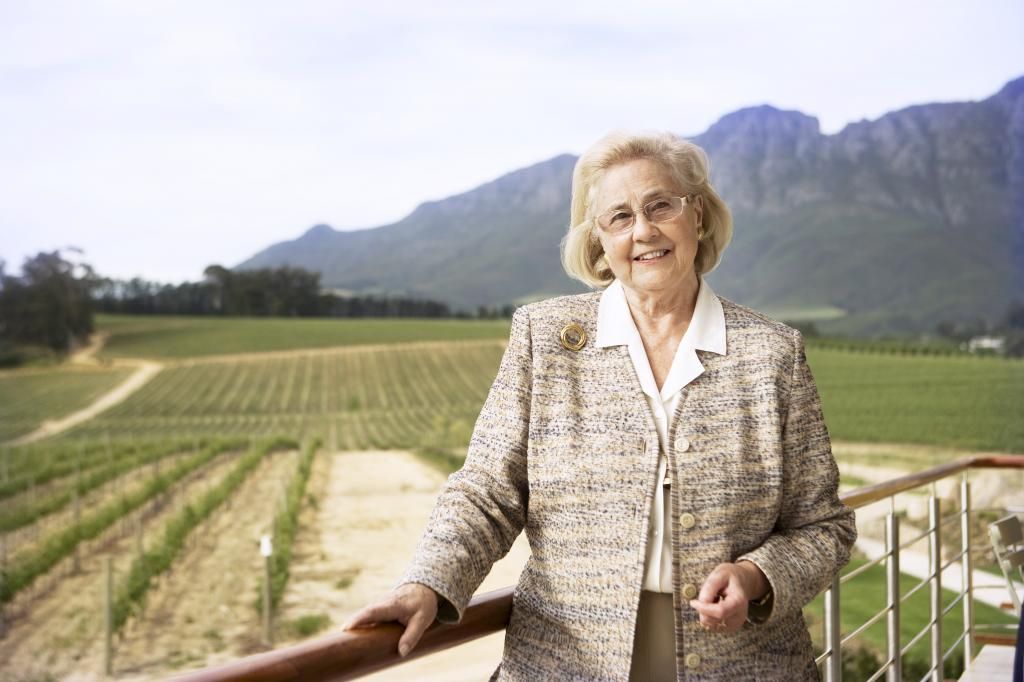 DC Event: Cheninista at Pearl Dive Oyster Place
October 14, 2013
This is an event you don't want to miss Washington DC! We're bringing a stellar lineup of Chenin Blanc, live entertainment and Southern Gulf fare your way. Join us on November 2nd, 2-5pm, at Black Jack in the Pearl Dive Oyster Palace.
Tickets: http://cheninista-drinkfabulous.eventbrite.com/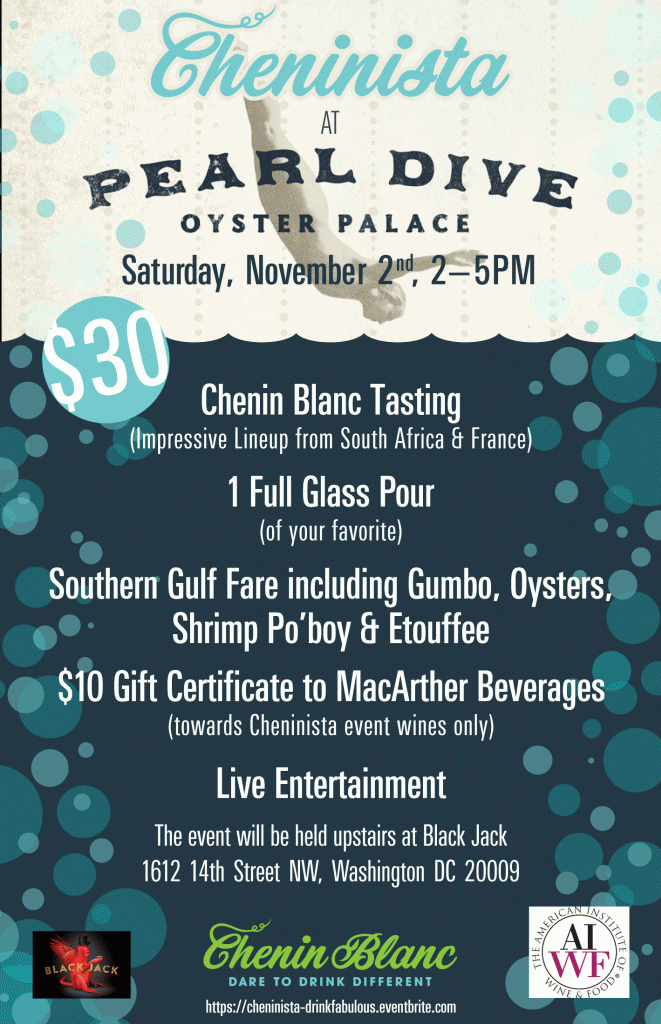 The Short on Excelsior Wine Estate
October 11, 2013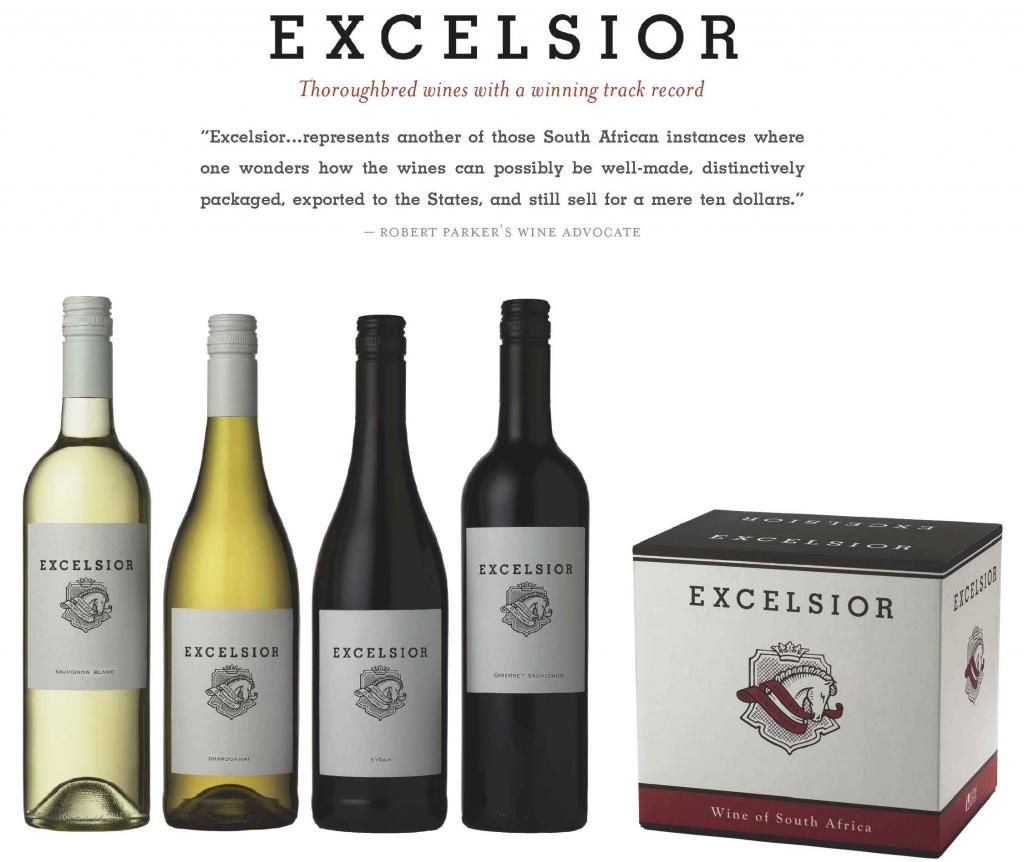 Excelsior Wine Estate is located in the picturesque Robertson Valley, South Africa, nestled between two rugged mountain ranges near the Breede River. Robertson's limestone-rich clay soils are ideal for quality wine production. Owners Freddie and Peter de Wet are the fourth and fifth generations to farm the property, which was established by their ancestors in 1859.
The estate lineup of wines includes a Sauvignon Blanc, Chardonnay, Cabernet Sauvignon and Syrah. The label's equine theme reflects Excelsior's long tradition of breeding championship thoroughbred racehorses.
Excelsior supports community upliftment projects for the estate's workers. They currently fund two special needs teachers at the local school and provide employees with financial aid for higher education. They also recently started a preschool for the farm workers' children.